The Best Upcoming Releases in 2022
The Internet has enabled people to do everything online with ease. Some people work and study online. Besides that, more and more people entertain themselves by visiting sites like https://luckystreet.com/ or playing video games on the Internet. Most gamers wait for a new version of their favorite game and they are eager to try the new ones as well.
Every year, we are somewhat surprised by new video games, sometimes for the better, sometimes for the worse. 2022 will show us new video games, some of which many people are excited for. Here they are, in no particular order, except that everybody is looking forward to them.
Dying Light 2: Stay Human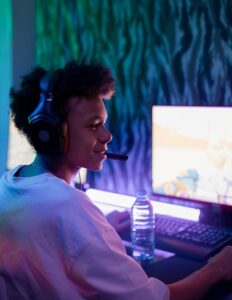 After the events of Dying Light and Harran, the mystery of Kyle Crane and which ending is canon still haunts many players. However, most people enjoy Dying Light because of its amazing parkour mechanics and the ability to dropkick zombies off buildings, as well as to craft any melee weapon of destruction you please.
Parkour enthusiasts and lovers of the first game will be pleased to know that Dying Light 2 is coming and the developers at Techland collaborated with parkour founder David Belle, again, to bring even better parkour mechanics to the game. Belle will also be incorporated as a character in the game.
The story puts us several years into the future, in another city, where things are a bit different, but the infected are still around, scarier than before.
Horizon: Forbidden West
Horizon: Zero Dawn left many people wondering about what is going to happen next. The apocalyptic event that left the Earth destroyed was heartbreaking to experience once again. However, knowing that the antagonist survived and has a murderous AI with him is even scarier.
But, the protagonist is also alive and she is back, with her amazing archery and movement, to tackle and grapple and shoot new machines, somewhere in the west of the postapocalyptic United States. The game will be a PlayStation exclusive, so XBox and PC users will have to wait, probably for a while.
Stalker 2: Heart of Chernobyl
Many years have passed since anybody even heard anything about the S.T.A.L.K.E.R. series of video games. They were amazing in their own right, the horror/survivor games which put you in an apocalyptic Ukraine, where the protagonist needs to survive, but also discover the secrets of Chernobyl. Of course it wasn't just an accident and malfunction. There are monsters everywhere and some of them are telekinetic.
Stalker 2 came out of nowhere and is getting fans excited. New monsters, new mechanics, beautiful graphics and a very bleak countryside, as expected.
These are three of the most expected video games in 2022, but we should mention titles like Forspoken, God of War Ragnarok, Bethesda's first new IP in 25 years, Starfield, Avowed, Obsidian's take on a Skyrim-like game, set in the world of Eora, the same place where Pillars of Eternity reside. 2022 is shaping up to be a great year for gamers.